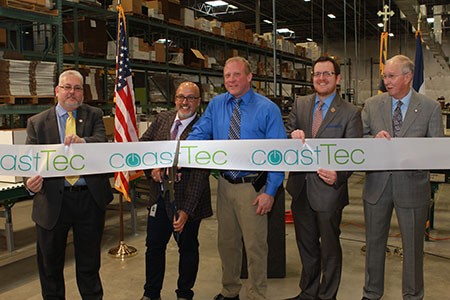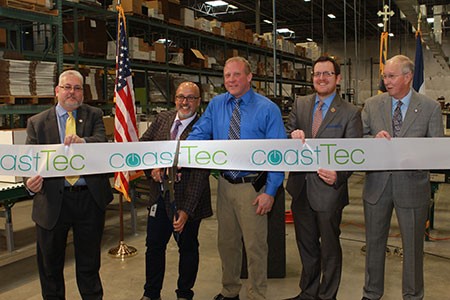 Faster than you can say "change-of-address", we've moved to a bigger, better facility in Carroll County, Maryland. You'll now find us at the following address:
1533 Progress Way
Suite 113
Eldersburg, MD 21784
Our new headquarters is 62,500 square feet with increased work space and enables us to integrate more efficiencies into our operations which will allow us to configure and service more units in less time. It also gives us greater logistical flexibility. Whether you want your units all at once or delivered in stages, we can meet your needs. The extra room and improved efficiencies should carry us through 10 years of growth – ours and yours!
We held our official Ribbon Cutting Ceremony on Monday, March 20th, and our CoastTec team was joined by state and county representatives, customers, vendor partners, family and friends. Read more about the move in this article from the Carroll County Times or watch the video below.