Certification Recognizes Company's "High Bar" Environmental Practices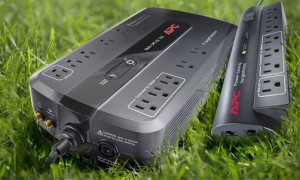 January 13, 2015 [Randallstown, MD] – CoastTec, a Maryland-based refurbisher and recycler of American Power Conversion (APC) Uninterruptible Power Supplies (UPS) announced today that it is now R2: 2013 and RIOS Certified.
This certification was awarded to CoastTec for its adherence to best environmental practices established by SERI (Sustainable Electronics Recycling International), the organization that administers the Responsible Recycling ("R2") Standard for Electronics Recyclers. SERI's mission is to promote safe and sustainable electronics reuse and recycling worldwide, helping to develop policy that protects the environment, human health, safety and the security of the recycling process.
CoastTec which provides small, mid-sized and large companies around the country with reconditioned APC UPS units, participated in a six-month audit during 2014 to ensure that the company, its employees and its business practices were in compliance with the rigorous R2 standards necessary to meet certification. The R2: 2013 and RIOS Certification reinforces CoastTec's commitment to safe and sustainable reuse and remanufacturing of APC UPS equipment. It also opens up a new R2 downstream reuse channel for refurbishers and recyclers in the United States. This is especially relevant to the advancement of safe and sustainable reuse since, until now, there has been no real downstream for UPS, which contain two focus materials – sealed lead acid batteries and circuit boards.
CoastTec's core business is based on the remanufacturing and fleet management of APC UPS, while at the same time working to provide its clients with maximum sustainability and a return on their investment in the most eco-friendly manner possible. Says Rick Corcoran, CEO of CoastTec, "The R2 Certification process provided an opportunity to build on current operations and, in some instances, make them even better. Smart, safe practices are essential to our everyday business, and we are proud of this recognition."
Since opening three decades ago, CoastTec has become an industry leader in UPS lifecycle management. "CoastTec fulfills a unique industry niche by providing a great reuse channel for UPS units. Opportunities for extending the life of electronic devices and components are becoming increasingly important as global demand for electronics grows and stretches limited supplies of natural resources," said Patty Osterberg, Education and Outreach Director at SERI.
Furthermore, notes Osterberg, "Achieving R2 Certification elevates CoastTec to an elite group of electronics recyclers and refurbishers who undergo rigorous annual audits to demonstrate their conformance to the R2:2013 Standard—the most respected global standard in the industry for data security, worker safety, and the environment. We congratulate them on this significant achievement."
About SERI and the R2 Standard: SERI is a non-profit organization established to house the R2 standard and which is focused on expanding safe and sustainable electronics recycling education, practices and capacity around the world. R2 is the leading global standard for the electronics recycling industry, setting a high bar for practices that protect the environment, human health, safety and data security. The R2 Standard was created in 2008 through a multi-stakeholder process that included the U.S. EPA, electronics manufacturers, recycling companies, non-profit organizations, and other groups. Electronics recycling and refurbishment facilities certified to the R2 Standard adhere to best-practices in worker health and safety, environmental protection, chain-of-custody reporting, data security, and other areas. For more information on SERI or the R2 Standard, contact:Patty Osterberg, Director of Education and Outreach, (651) 438-3608 or patty@sustainableelectronics.org.